Accordion Concert in Oslo Concert Hall October 15
duoRETRO look very much forward to the upcoming concert at Oslo Concert Hall. This will be the first time Håvard Svendsrud is one stage with his french and russian colleagues, Domi Emorine and Roman Jbanov. Both Svendsrud and doubble bass player Kay Hartvigsen look forward to cooperate with Duo Paris-Moscou.
Oslo Concert Hall Thursday October 15, at 7:30 PM.
Concert with duoRETRO - Håvard Svendsrud (accordion) and Kay Hartvigsen (doubble bass) and the accordion duo, Duo Paris - Moscou - Domi Emorine (France) and Roman Jbanov (Russia).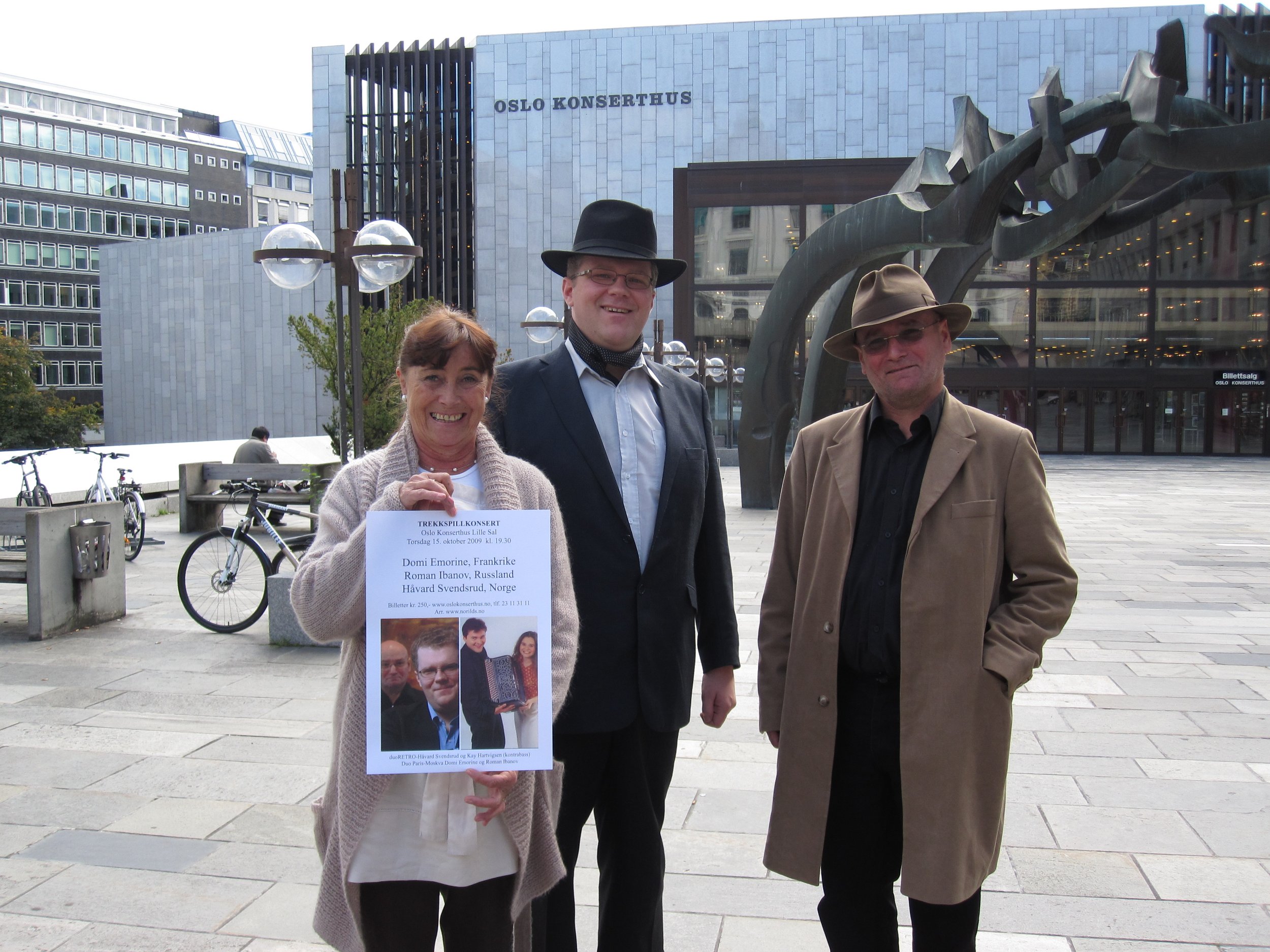 duoRETRO in front of Oslo Concert Hall. To the left; representative of Oslo Concert Hall, Tone Strickert, secretery for the managing director.